I'll explain Wandering Leopard in another post. Understand that Wandering Leopard is a metaphorical projection. There is meaning to it and it represents something.
---
Additionally, this is part of the Infiniti Dealership challenge.
In 2005, I drove my black M30 to Vancouver BC to hang out. With in the realm of F31club's community, I was the first to have an M30 to go there, documented. Obviously, I can't say for certain there never has been an M30 in Canada, because the probability is high since:
Canada is next and above the US, relatively easy to cross the border.
Before I crossed in 2005, there has been 15yrs since the M30 was debuted in 1990.
The likelihood that an M30 has crossed before 2005 is a no brainer.
However, I did not visit any Infiniti dealerships. I will now. Typically, I would like to have my M30 to show, but unfortunately, driving the M30 16hrs as of right now isn't worth it.
So how do I visit these dealerships and make it similar to having it visually interesting? How can I show I was at the dealership, yet represent that in this challenge without an M30?
What I did in Paris. I brought a 1/43 scale F31 Leopard to help me visualize my imagination.
In the small, narrow view, picture, it is a toy car at the life size dealership. In context, it was about being present at the dealerships (I'm gonna visit as many Infiniti dealerships as possible) and looking back at how many I have visited through a photojournalistic view.
---
I mapped out the dealerships. I wanted to go at night that way there is less people and just take pictures. None of these dealerships will have any invaluable M30 information (as these came way past the original dealerships and were established after 2012). I did check the used car section to see if there was an M30 for sale, that would have been interesting to see!
Anyways here is what I got:
Infiniti of North Vancouver
Infiniti of Downtown Vancouver
Infiniti of Richmond
Morrey Infiniti
Openroad Infiniti (Langley)
Campus Infiniti (Victoria/Vancouver Island) – 7/21/19
I was able to reach 4 out of the 6 available. While I did these at night, during the day, I had a busy schedule. I skipped out on going to Langley and taking pictures there. Campus Infiniti is in Victoria, which is Vancouver Island.
I first went to Richmond to snap shots.
Then I headed to Downtown… hit some inner city traffic, but not to bad… Noticed a ton of people around.
Infiniti Downtown Vancouver:
Headed to North Vancouver, but since it was holiday weekend for BC day and Pride… Downtown was horrible!!!
Finally got to North Vancouver's Auto Mall, where Infiniti North Vancouver is located.
The headed back to Burnaby, where Morrey Infiniti is close by.
---
When I go back at the end of the month, the plan is to go to Victoria. Campus Infiniti will be hit up. Langley will also be taken cared of and F31club has hit a the BC dealerships.
---
UPDATE: Didn't get a chance to go to Victoria, but I did go to Langley:
---
Hopefully I'll get to see Campus Infiniti in Victoria!
Update = 7/21/19 :
I knew I would eventually go to Victoria and this was one of goals! Campus Infiniti done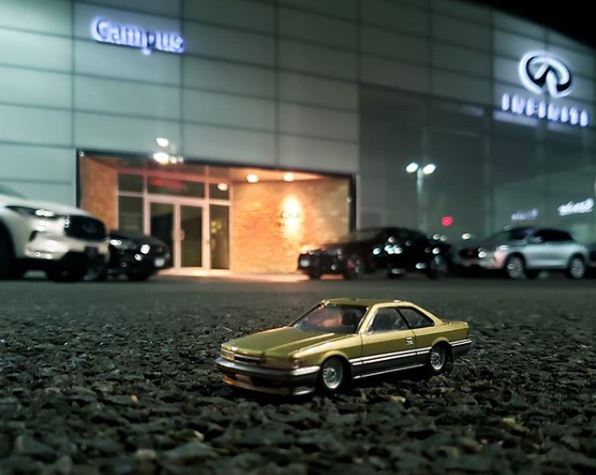 Additional: Had the vert at Richmond Infiniti
and Morrey Infiniti
---
Update for 2021. Canadian border opened up after since the pandemic started. I was planning on taking more pictures of my vert at a dealership, when I noticed that Richmond Infiniti disappeared, but not to far away, Applewood Infiniti had opened up. So I had to make sure I took a picture there.