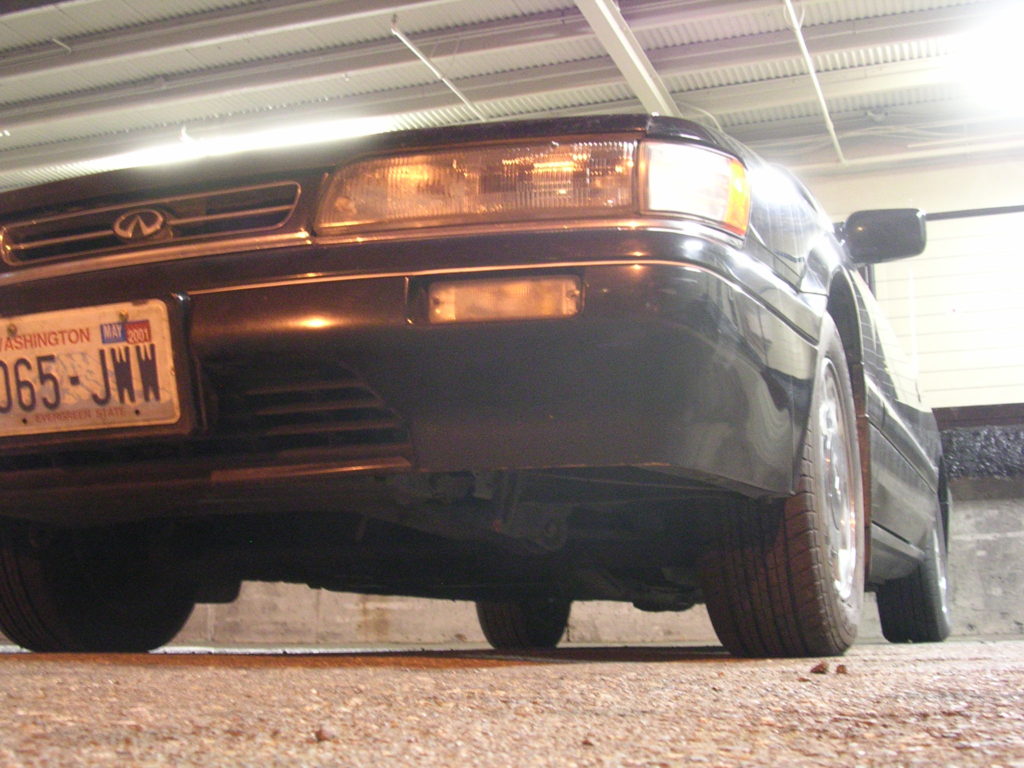 My $100 M30… I drove it to Canada to San Francisco to Los Angeles.. was a solid car. Had some issues and it was not the best condition. Dents rear quarter panel, oxidized paint on the hood and roof.
Front was misaligned due to the previous owner hitting a deer.
But I rebuilt it to the best I could at the time. It carried me, It was my favorite car.
When I got busy with school and family, the M30 just sat there. I didn't register in in California because I knew they would trip of the exhaust ( I did a custom full system) and I didn't have the money set to redo it. I also lost focus on it. I didn't improve my M30 by converting to 5spd or swapping in an RB20DET as planned.
When I started going to SF State University, I was rebuilding our family vehicle, Toyota Previa. I was building it from the ground up. Fully redone motor and transmission. The M30 was sitting in my car port and my wife said get rid of it since I had not time or space.
She had a distant relative and came by to check it out. He said he would like to buy it for $1500. I said it doesn't come with the JDM parts and he was okay with it. My heart was torn that night. The next day, we talked and he said he was going to fix the body and repaint the car. I was happy. I also told him when I was ready, I would like to buy it back and he agreed to it. I told him I wouldn't mind paying for the repairs. He agreed too.
I heard that he did fix the dents and was working on more body stuff. After awhile, I didn't hear much of him. His phone was disconnected and nobody could get a hold of him.
The last story I heard from a mutual friend was that he had gotten into an accident and he was drunk. I was so pissed. I still wanted to see what happened to my old M30, but it is still am mystery and he got locked up for a few other violations.
I have sentimental value in that M30. I did so much in that M30, even though it wasn't the prettiest, it was the car that people knew me for. I represented F31club in that car and