Mark M. (MMokM30) posted these on FB. So credit goes to him for posting them.
When I was younger, one goal was to swap an RB into the M30. I passed up an RB20DET that Chris P was going to give me because I didn't have a place to do it.  While I have been swayed by the Japanese brothers and M30 enthusiasts about keeping the F31 with VG, I always give props to people who do think outside of the box. The other part of this is I don't know if I would buy these. Unless I was there to be part of the process, I wouldn't be willing to get them.
In the past, I've bought and even been given, project cars. I've always had bad luck of spending more time, money and effort to fixing remaining issues and shortcuts. Most of these swaps are done hastily and are more likely someone doing them in their garage without proper equipment and experience. Wiring and other small details are done minimally "just to get the car going". There are many loose ends, incompletely and unprofessionally done swaps.
On top of that, I know the issues of M30 and what are the most common problems.  I know MANY people don't care about some of those common issues. So when people do these swaps, it's really for scene points and drifting. So the climate control and interior are not well taken cared of or have been neglected.
---
As it pertains to these posts? The owners didn't give any pictures of their interiors, just of the exterior and engine bays. Everything I mentioned above isn't always the case. There are people out there who swap in a motor and actually take care of the car.
And these owners might have done just that.
Let's get to it!
This post is from Denver: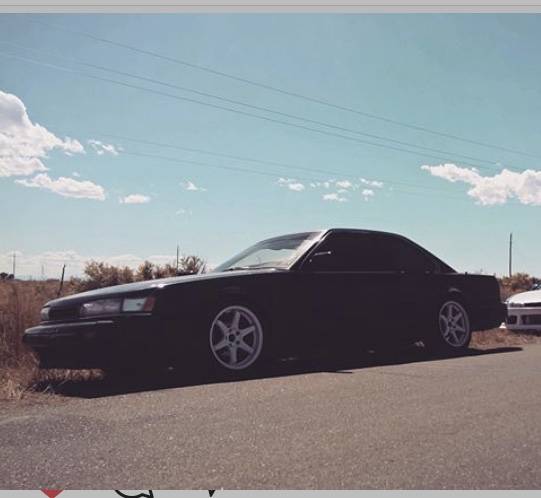 ---
This one is from Texas:
---
I posts these because it shows that people are swapping the M30s. Making these posts also documents some cars in certain areas. I like to document these swapped cars.