When I was planning to go back to Kyushu, I was hoping to meet up with my online friends that lived there. Dan (Wasabi cars), Dustin (Excite Video magazine) and Mitch (Showa Elite). Even with planning, schedules were conflicted and I also had limited time.
I wasn't able to meet Mitch or Dan this time. Dustin was able to meet with my schedule and so we talked about what to see. I told him I wanted to see Hells of Beppu. He said it was all good and he had to pick up a friend there anyway.
I go to Usa station and Dustin picked me. We went over to his place and I got to check out his 180sx!!!
I met his wife, Shinobu and hung out in his garage/lab. We then headed out towards Beppu. The drive was about 45mins.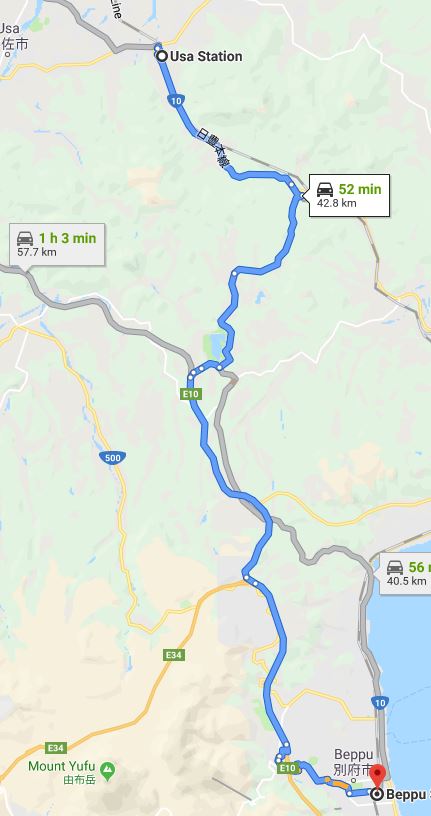 We hung out at Beppu until Bradley arrived. It was kinda interesting. 3 foreigners who only knew each other from online meeting up in the same day!
As we drove to one of the bigger hot springs, You could see steam everywhere!
Then we parked and checked it out.
But… what you don't sense… is the smell of sulfur. LOL.
Afterwards, We went to a Curry House Coco where I was blown away by the food!
Shout outs to Dustin (Excite Video Magazine) go check it out