This is the 2nd year that Japanese Automotive Invitational was part of the Monterey Car week.
I attended last year as well: Japanese Automotive Invitational 2018
Again, I pay homage to the Infiniti M30 and J30. These 2 cars are what I really go for and everything else is just a cherry on top.
I also hit up the Japanese Automotive Invitational posts on IG and FB.. and got this response!!!
I only went on Saturday and it was after 2pm when we got there. Traffic was horrible on the way to Monterey.
Once we got there, I went straight to the M30 and J30.
1991 Infiniti M30 coupe
Infiniti J30t
Near next to the M30 was a G35 coupe.
To the left of the J30, was a couple of Mazdas!!! But there were a couple others too. These are the ones I love!
Eunos Cosmo
Mazda 929 (last generation)
1st gen Acura Integra coupe
Toyota Sera
Nissan Pulsar GTi-R Nismo edition!
Mugen Honda CRX (1st generation)
2nd Generation Honda CRX Si
71 Honda Z600
Isuzu Vehicross (favorite SUV)
Lexus SC400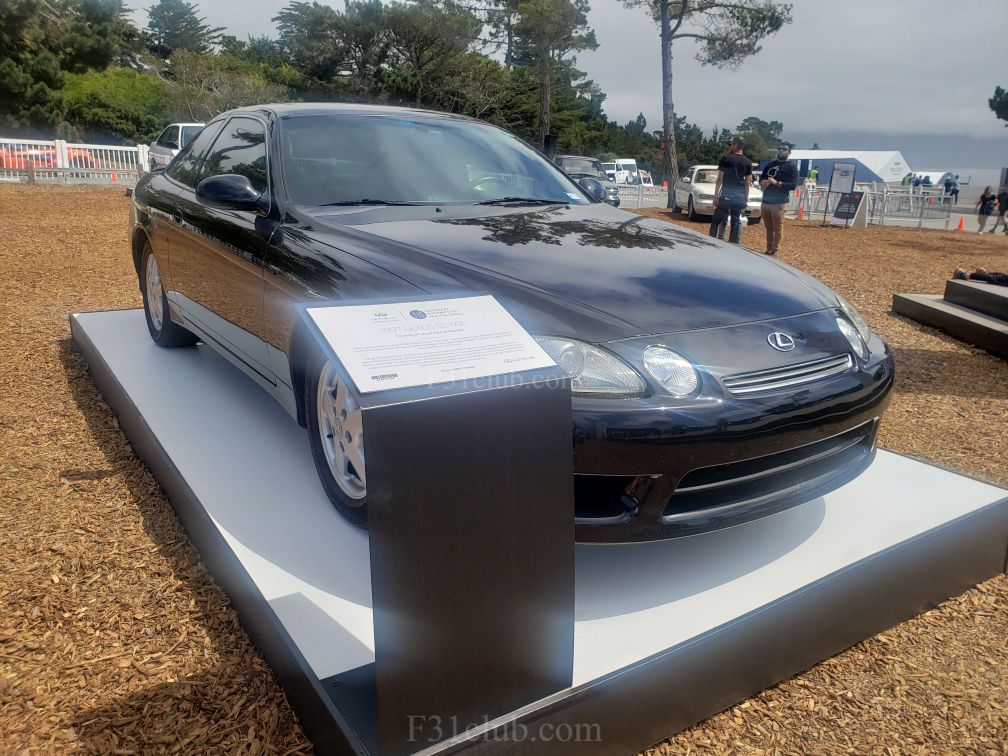 Tyson's 2nd generation Acura Legend sedan
1st generation Acura Sedan
59 Datsun 221 Pick up
72 Suzuki  LJ20v
73 Toyota Landcruiser
96 Lexus LX 450
Came around to the older era cars near the front.
66 Toyota Corona Toyoglide
63 Datsun Bluebird
60 Datsun SPL212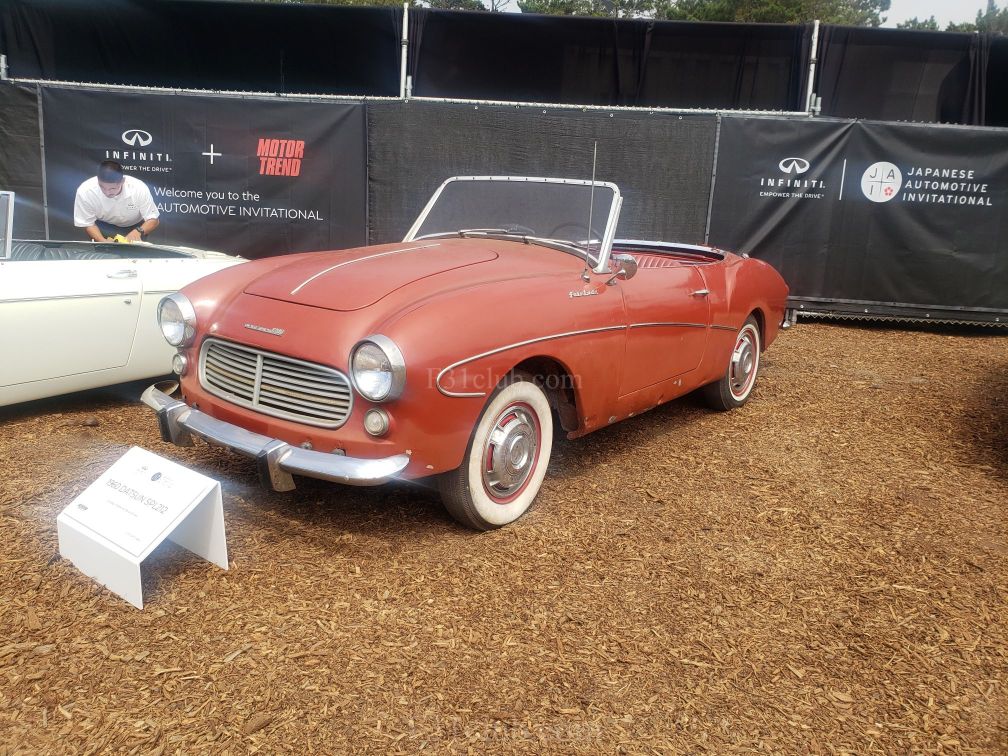 64 Datsun 1500 Fairlady
91 Mazda Miata/Roadster
67 Datsun 411 SSS Wagon (Datsunforum.com)
37 Datsun 16 Coupe
38 Nissan Model 70
65 Honda S600 coupe
65 Honda S600 Roadster
The next 4 cars were race cars and a couple of them owned by Adam Carolla!
69 Datsun 510
Datsun 200sx
69 Nissan R382 – This is race heritage!!!
88 Nissan 300zx – This car was awesomely wide!
There was a speaking tour happening and I jumped on it. Sam Du (Motortrend/Super Street editor) was doing the tour and went to a few specific cars. You'll see a headphone set on my hip in some pictures.
One of the other reasons to I came… the Prince Skyline! 1 of 60 made, extremely rare and this was from Nissan Japan's collection!!!
Infiniti Q45
Since Sam Du selected a few cars to talk about, he also skipped many, so I was following him, but also taking pictures of the cars there.
We first stopped at this 1970 240z. This was one (there were many) of those that Nissan bought in 1996 (I think), stripped down and fully rebuilt to a restored state.
10th anniversary 1980 Datsun 280zx!!! Black Gold!!!!
The awesomest video!!!
50th anniversary Z31 300zx Turbo!!!
67 Toyota 2000GT
67 Mazda Cosmo
67 Toyota Sports 600
1991 Acura NSX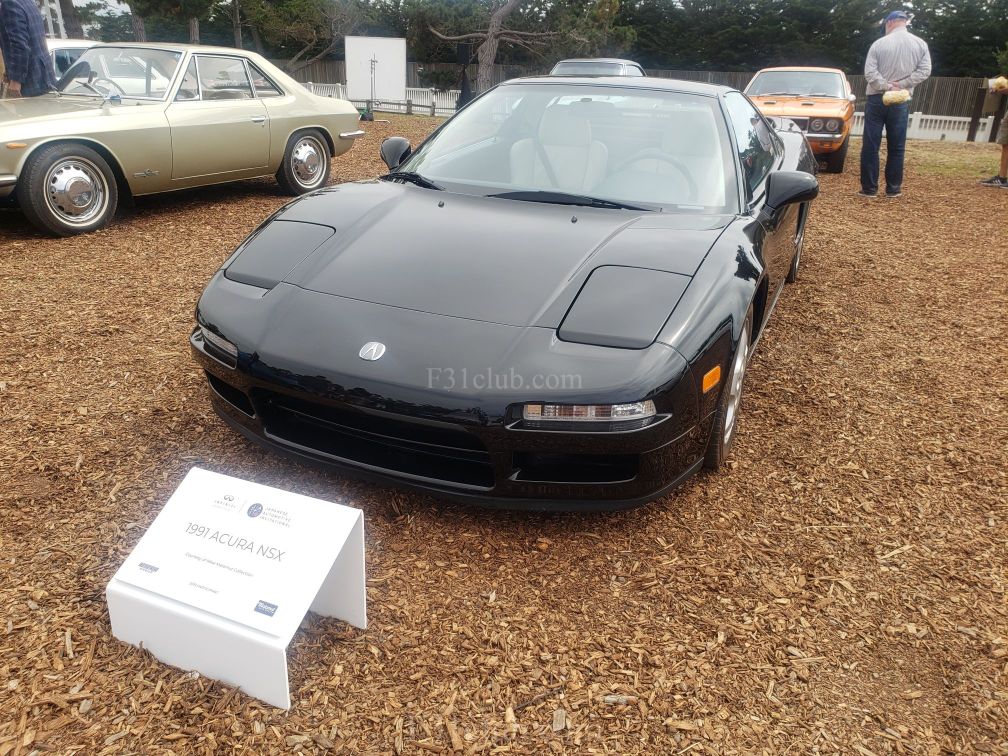 88 Mazda RX7 Turbo 10th anniversary edition – This was owned by Cody Walker
There were 2 older Skylines there.
71 C10 Nissan Skyline GTR
And this one
71 KPCC10 Nissan Skkyline GTR
2 of my favorite Subarus were there too. SVX and XT… last year there was a BRAT.
86 Subaru XT GL-10
97 Subaru SVX
96 Mitsubishi 3000GT Spyder with active aero!
71 Mitsubishi Colt Galant GTO MR
70 Mazda R130 Luce Coupe!!!!
66 Nissan Silvia  – this car won the best show award.
72 Isuzu Bellet GT-R
66 Hino Contessa 1300s
Infiniti had out their current fleet. I also forgot to get more pictures of the FX35 (when the tour started). After the tour, I went into Infiniti's Electrification media center and looked at their electric concept cars. Free water, lemonade and coffee.
---
We left the Infiniti area and headed towards the other media centers.
We went a bit further and Lexus had their own cars on display.
Lexus LFA
Lexus LC 500
Lexus ES Modified
Lexus SUV action
---
Kept going and saw some awesome cars.. I mean I never go out to see these type of cars because they are financially out of my reach and just dream machines to me.
Came up one these:
Vuhl RR
The Karma
Mullen – but look at that Dragonfly emblem!!!
More Pagani too!!!! Zonda!!!!
Then the Ferrari!!!
One the way out, I saw an artist drawing one of Infiniti's Electrification cars. He name is Makoto_endo on IG… seriously amazing.
I know there are more events around Monterey including cruises, I hope maybe next year I can see much more.. even participate with Infiniti!