I'm into the older styles of tuning. During the times I went to Japan (2001-2006), I wanted to see VIP cars, Dress up vans and Kaido racers. You have to understand, in that time, technology was limited. There was no translation software, there was no google maps and there was no social media to message people.
I had so many VIP magazines because I loved how they looked. This was kinda before the era of tucking wheels. I loved that low look, but with straight wheels!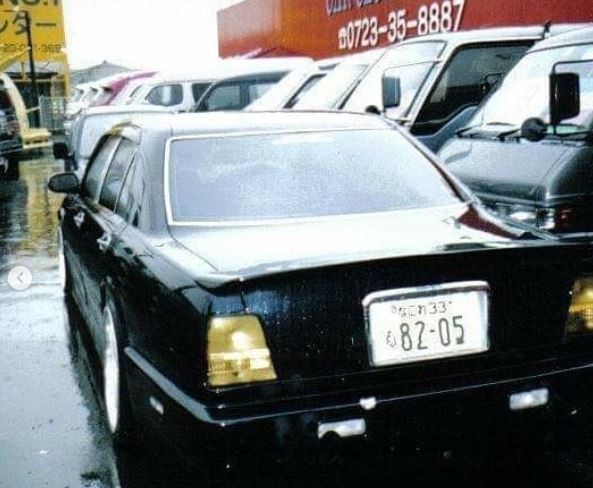 ---
At the time, for the most part, Americans didn't truly understand it IMO. You would here people say, "I'm gonna build a VIP drift car".
Anyways, my attempts in 2004 to get an A31 Cefiro in Canada failed. So I was looking for a Q45 on Craigslist. I then came across the Infiniti M30 instead.
---
When I started doing research and building F31club, one of the body kits we seen ads for was the Diana Kit.
In an era when changing the look of your car was the typical goal, the Diana Kit did it for us! All OGs on F31club were OBSESSED!
This was a dream kit for many of us in 2005. It was highly sought, but we couldn't afford it at the time. Also, we were probably too late to even try and get it because I think the company disappeared/went away in the early 2000s. In 2016, Shinbo-san said that he contacted Insurance Group and that they could not make anymore Diana kit. There was no molds or anything.
---
That same year, I met with Tanaka-san a few days after the 30th anniversary Nissan Leopard meeting and we talked about many of these aero manufacturers. He said Diana kit wasn't popular and some people did have it in their collection.
Since 2016 to now, 2020 (I've traveled to Japan 7 times within the 4yrs), One of my underlying goals was to see a Diana kit. While I have seen pieces in private collection, I haven't seen the whole kit. Even in recent pictures, I haven't seen the whole kit on the cars.
But just seeing the kit and pieces of the kit in private collections got me OBSESSED AGAIN.
---
In Feb 2020 while I was in Japan, I was shown a car with the full Diana kit on it. After a long process, I was able to secure the parts. Originally the owner of the car didn't want to sell the Diana kit to me (foreigner). So my friend bought it and I paid him back.
---
I want to go retro VIP, like 2000s era. So I'm okay with the squareness of this body kit. I do want to add touches to make it outstanding! While the Insurance Group (VIP car parts) I believe a rival to Junction Produce, we all know who is still around. JP is legit and I have to use their interior touches to highlight this build.
---
Mostly newer builds are going with LED lens and what not. I honestly want clear lens. Not crystal clear, but old school "clear". F31s never had that aftermarket from what I understand. (update – it is called Neutral Density lens).
There are additional touches that can make this even set off. 19″ wheels I feel would be right. I am not going to be heavy tucking.
---
This was a goal that has been relentless. I don't think people know. At one point, I wanted to get some current Y31 VIP aero and chop it make one for a VIP Build. I had these ideas of what to use. I put the word out I was looking for used y31 aero. Believe me.. many people have spare parts laying around. It's just if they want to sell them.
I started to look at these panels for concepts.
This is Yamashima-san's car.
If I did this route, I would need to get a ton of cardboard, fiberglass and bondo to use.