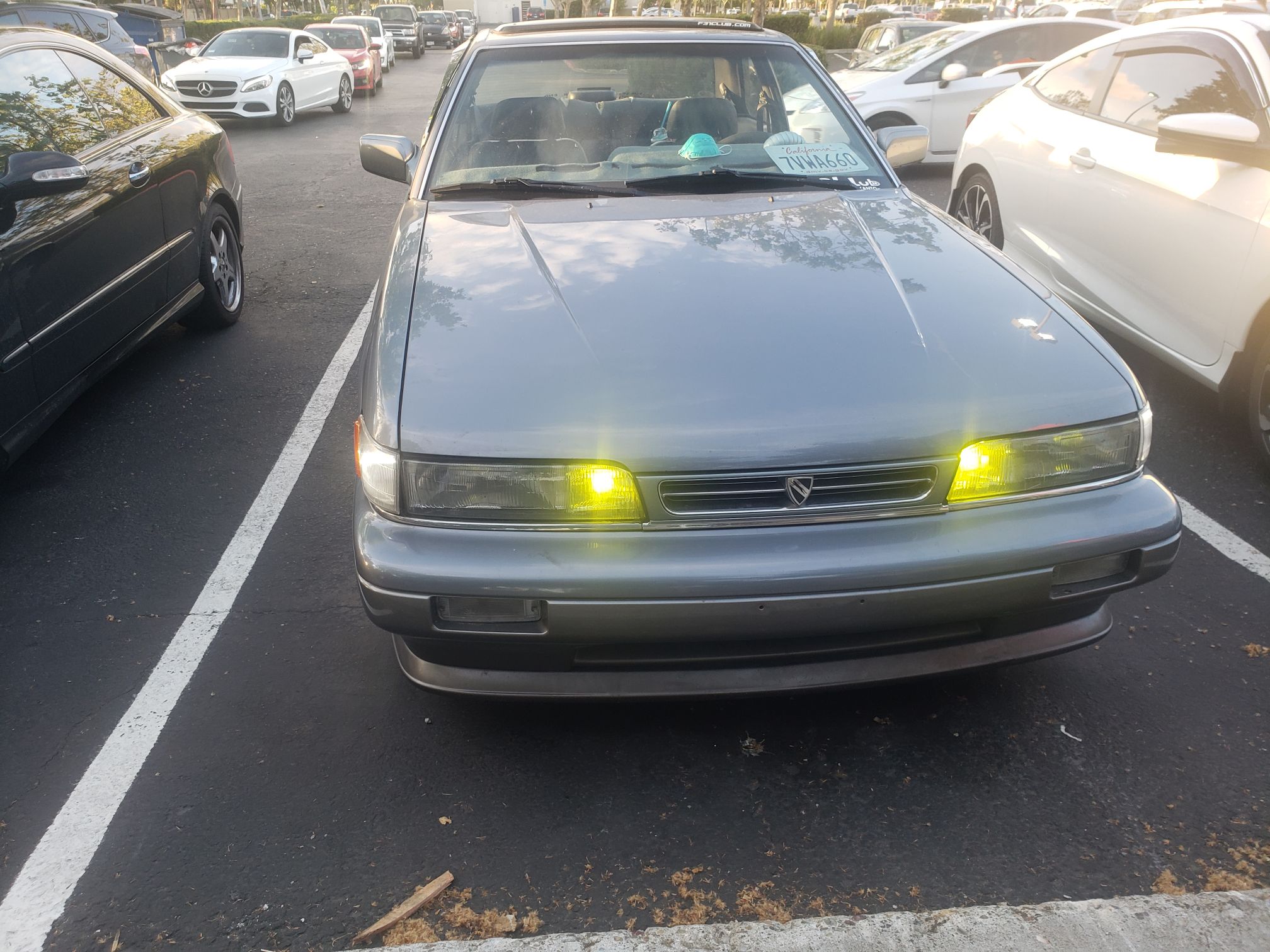 While I've been concentrating on Project Leopard's stuff, I had to put the Blue Grey Storm back together. (measuring for the digital gauge cluster, cutting the dash bezel, and zenki F31 arm rest/console measuring).
I also had some stuff that needed to be installed and I noticed that I had a tiny leak coming from the rear main seal. Since I had the downtime (I've been using my Sienna to get to work), I hit up my friend Shawn and he had time and space at his house.
---
Cooling – Last year, I had my head gasket redone and put in new Past Power exhaust manifold studs. The poor design that had a T connector with a plastic bleeder screw needed to be addressed. I had a bleeder screw that seriously head by a couple of threads. I decided to find out if I could order these and I couldn't believe it, I was able to!!!
So I ordered new hoses and the T connector and bleeder screw (came in a pack).
I also recently came across the GK Tech radiator fan which is suppose to give 60% more airflow. I figure I needed to replace the fan anyway ( I always try to find things to replace on this car).
What I learned is that you don't need the adapter… so I need to return that.
Definitely super happy with it!!!
---
Rear Main Seal change – This is always a big job. So after dropping transmission and driveshaft, you get to the rear main seal.
---
Even though the rear main seal wasn't leaking "bad", it wasn't going to improve stop leaking. I am one of those people who likes to get these types of things done and taken cared of.