One of the big repairs I wanted to take care of was the passenger side rocker panel (at times I called it a running board). When Greg picked up the car, he said they would repair it. While he had my car, I was able to cut a rocker panel piece from a junkyard M30.
---
After 17 months of saying he was working on the car, I requested the car to be back in LA. The car had drips all over, hood, aero parts and mirrors were missing (still in AZ). But the rocker panel was just painted over. When Hung asked Greg about it, he said when we put the side skirt over it, it will be covered up. The problem is, I didn't agree to that. I wanted to take off my side skirts and not worry about the rocker panel damage.
When Greg took my car for the 2nd time, he addressed the rocker panel problem, but like everything else, half assed. Greg had the car for 2 months, but waited until the last 2-3 days before my scheduled pick up and tried to get everything done.
I wanted to make sure that was addressed and I wanted him to know that I wasn't asking for free.
*see rocker panel mention June 1st.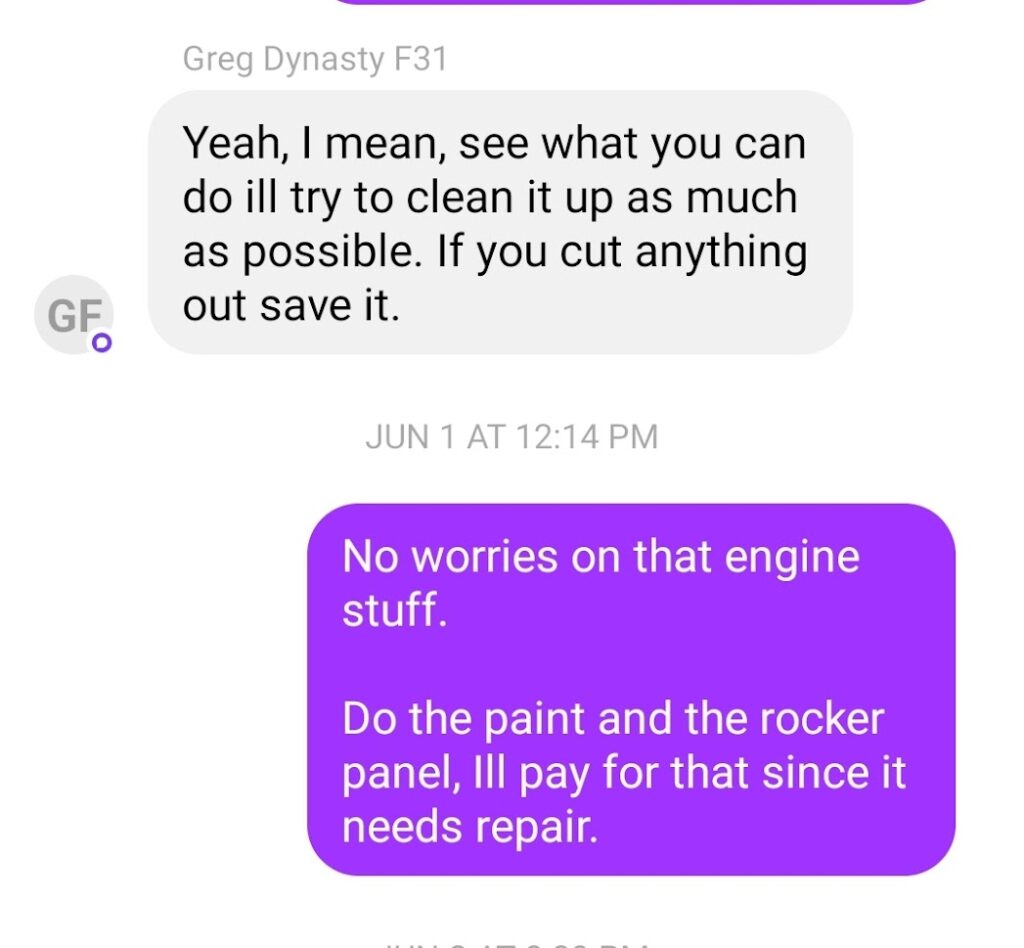 LET ME REINTERATE THE REPAIR ON JUNE 27TH, 2023
---
When I attempted to pick up the car, I saw he worked on it, but didn't complete it.
---
After our falling out, he posted this: "FREE REPAIR…"
When I asked him about why he decided not to tell me:
---
I was able to look at the repair last weekend. Again, you can tell Greg rushed it. I spent some time sanding, primer and painting it.
*This is all for documentation purposes.