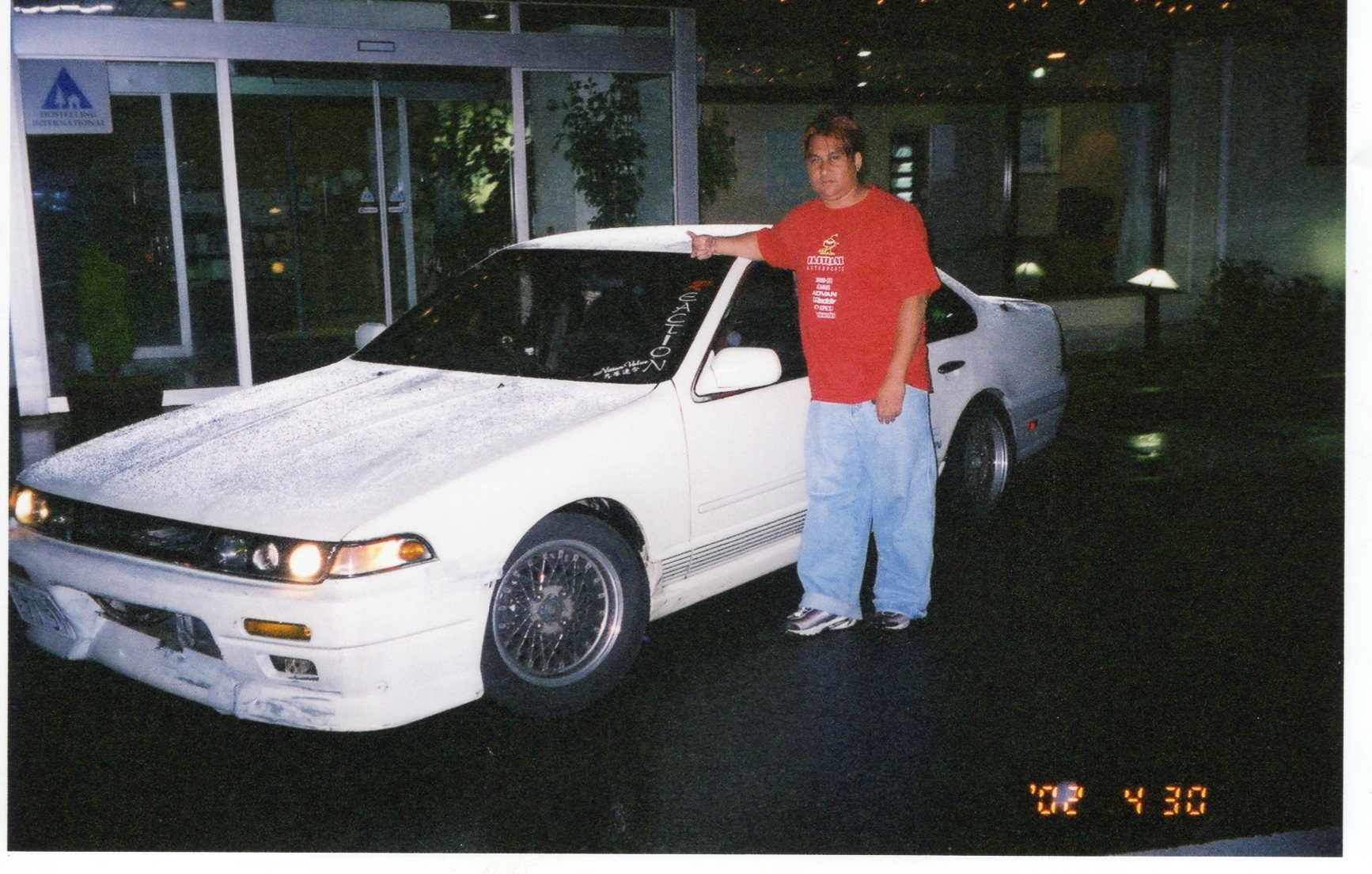 *(I lost many pictures of this trip due to a bad hard drive)
I was able to get a month off for vacation. This would be my 1st international trip. I was staying in the Philippines for 3 weeks and 1 week in Japan on the way back. I also had a cousin in Nagoya at the time.
When I arrived, it was culture shock. I was totally ignorant about the culture. I thought people would speak English here and there and I thought the ATMs would accept my Visa. Outside of the Narita airport… I was definitely alone.
I arrived to Yokohama and Megesan said he was busy, but he would meet me that Friday. Thursday night, I took a taxi to Daikoku Futo and it was the first time I saw HIGH POWERED cars going in and out of the rest area. It was blow off valves everywhere! I saw Supras, Evos, Skylines and RX7s… I almost S–t my pants.
Come Friday night, I am checking out, I ask the concierge (spoke english) to call my friend and tell him to meet me at Yokohama City Hall.
This was about 5pm. I waited and Megesan never showed up. So I walked all night with my luggage, luckily it was safe and Yokohama is so active at night. Finally, I was so tired, I took a taxi to Shin Yokohama station. This was the place I can pull money out from the ATM, but also jump on the Shinkansen to Nagoya to stay with my cousin.
I paid a hefty price for a hotel room. I only stayed there 5 hours sleeping. I woke up and went to the station. I was asking people for help and everyone didn't understand. I was seriously in trouble.
Fortunately, a lady walking by heard me and she asked if I needed help. She wrote down the directions I needed to ask the ticket person and told me which train to go on. She was there on business. She saved my life and she was also attractive! I was so out of it and thankful, she was in a rush and said no problem… and just like that, I forgot to get her info!!! (Haunts me to this day!).
After a few days in Nagoya, my cousin friend speaks Japanese and teaches English. I ask her to talk to my friend and tell them I have a gift for him. She talks to him and Megesan tells her that the person told him to meet me at Yokohama City HOTEL. There lies the error.
Megesan said he can meet me tonight if I come back to Yokohama. I did and he picked me up in his A31 Cefiro. (ignore the date on the photo, I never set it properly)
This car became my personal favorite and fascination after!!!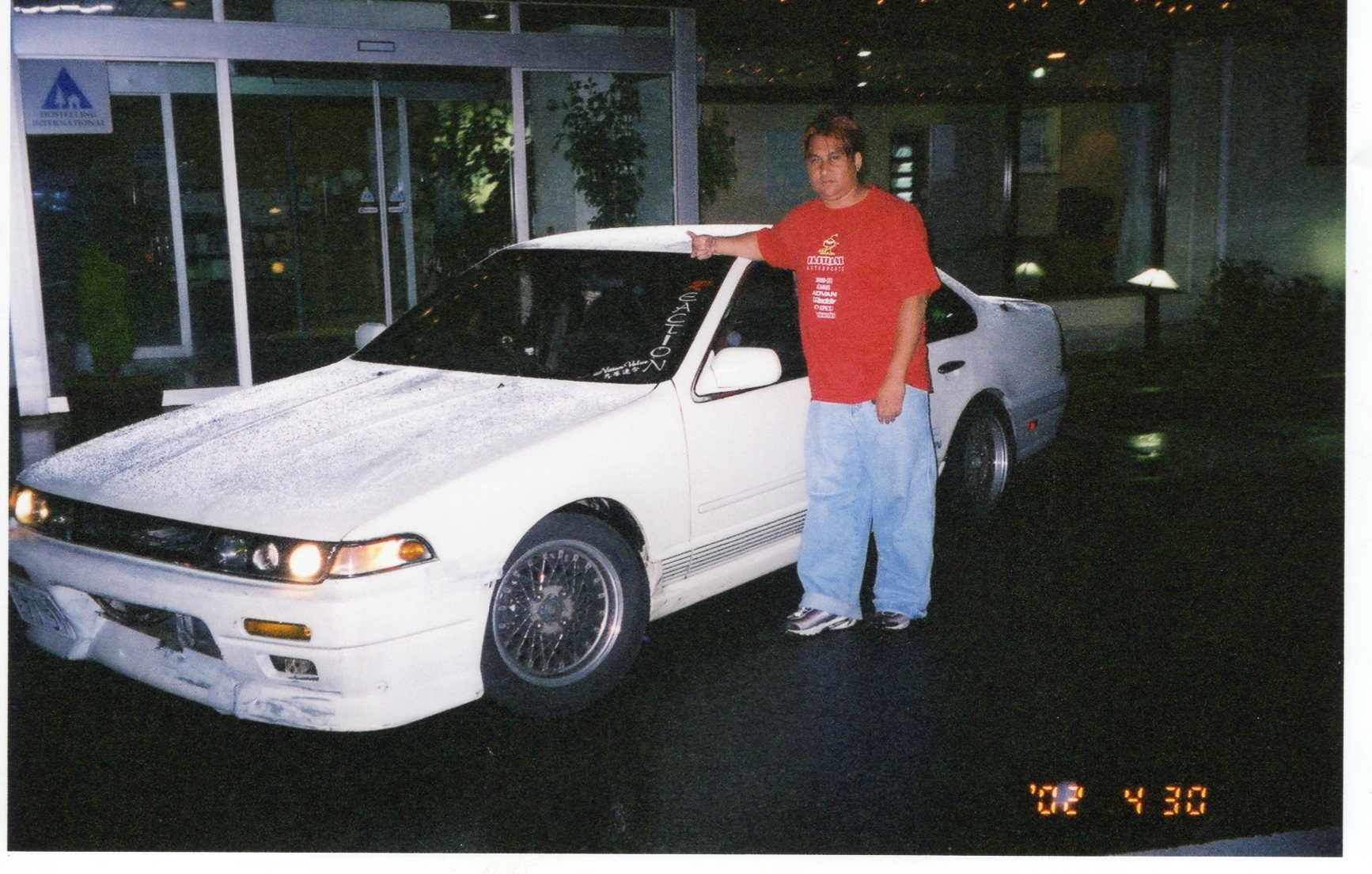 Megesan brought me to his families house and his mom treated me to homemade Japanese food.
I learned so much from that trip, that I realized I need to do better to understand their culture and to NEVER underestimate a country because they are "Westernized".