Goals:
Visit Hiroshima Peace Memorial Park
Head to Osaka
Visit Jenesis R30 Skyline shop (did not happen)
Visit Den Den Town
Head to Maibara station – Meet with Okuni san and Ishii san.
They will take me around.
I woke up early and folded laundry at my hotel (I had washed the night before). I also went to Hiroshima Peace Memorial Park and spent a few hours taking in the history and sadness.
You know me, I am into culture and history. This was a must for me.
I went back to my hotel, checked out and jumped on the Shinkansen to Shin Osaka. Once I arrived at Shin Osaka station, I put my luggage in a locker for 700 yen.
I then headed to the subway station of Shin Osaka, so I can get on the local lines. I took the train to Namba station, where I tried to get on the Nankai main line. Okuni san texted me saying they are waiting, so I decided that going to Jenesis (I think a 30 to 40 minute ride each way) was going to take too long, I decided to just go to Den Den town, which was a few blocks away.
I went and asked where to get to Den Den town and was pointed down the hallway, exit E9.
Once outside, it was hard to figure out where I was as it all looked the same until I started seeing these type of stores.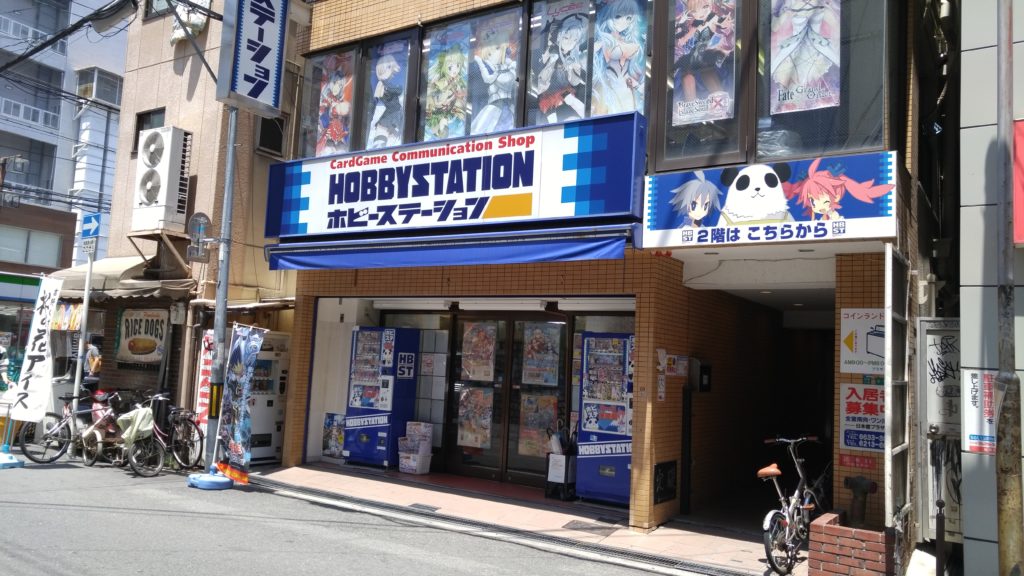 I finally get to Den Den town and the 2 shops I really wanted to see were not open until 1200 pm. These shops are called Jungle and Hero Gengu. But the Gundam shop was open and I went to the 2nd floor and was so tempted to spend money because of the cheaper prices compared to the US.
I was hoping to Hero would open because they had a ton of old Japanese robot toys from the 70s and 80s I loved. But when I received pictures of Ishii san and Okuni san waiting for me, I decided I needed to get back to Shin Osaka, get luggage and head to Maibara station (about an hour away).
So Osaka was a mostly a bust in a sense that I did not get to Jenesis and I did not see 70s robots!
---
I headed to Shiga and once I arrived, I saw Ishii san and Okuni san. Last year, I met Okuni san at the 30th Leopard meeting and mentioned that if I go to his area, we should meet.
Both guys are former F31 leopard owners and were part of Le Ciel Bleu Leopard owner's club.
They both took a day off (Japanese people work very hard!), so I appreciated that!!! They told me to get to Maibara station. When I got off, I saw them near the entrance and they saw I had my luggage. I gave them my gifts and they thanked me.
We headed to Nagahama city and we stopped by those type of small shopping streets. The Kaiyodo Figure museum was there and we walked around the corner to eat.
We ate some good food! Next we walked to the Kaiyodo Figure Museum (I told them it was one of the places I wanted to see). 
We spent a good hour there before heading out. We then went to a port next to Lake Biwa. They showed me the port and said this is where many of the Leopard meetings they had were there.
After checking out the port, We went by Hikone Castle and drove by. Got a brief history lesson of Shiga and also Hikon yan (cat mascot of Hikone castle). I then bugged them about finding fender marker lights, so we went to Super Autobacs, Upgarage and another car store with no luck.
I also told them my laptop needs a charger and we went to a couple electronics shop with no luck!
I then checked into my spot that I was staying the night and we went out to delicious bar and ate some good Ramen!!!
Thanks brothers, I had a great time in Shiga!