As I was getting everything ready for the front end portion, I really wanted to get the zenki tail lights. I was originally suppose to get them in January, but there were snags. I contacted Itabashi-san and Shimizu-san if we could figure something out and we did.
---
Yesterday (Friday), I got off work early. I knew the tail lights were coming soon and knew the frames were different colors (one being beige, other blue).
I've been meaning to stop by Ned's autobody supply, but my work schedule and availability always conflicted.
I gave the color code of the car and she asked if I wanted both colors, I said yes. $23 for each color in a spray can. Additionally, she hooked it up with a small bottle of blue grey storm touch up paint.
I've gotten touch up paint from both ebay and amazon vendors with horrible results. One had the paint leak in the package, the other wasn't the right color. So I was refunded my $20 in both situations.
I was kinda weary of the paint, but I tested it out and it matches pretty well. I used the touch up paint to hit some rock chipped areas and I am happy with it.
---
As I was doing the paint touch up, my package from Japan arrived! I was all smiles. 
It was the Zenki taillights (with Gundam figurines, Leopard wheel caps, and Tomica Premium leopard 1/63.
Since I had the paint and immediately looked at the tail lights and started to take pictures.
I looked at the blemishes and made note. I then started to sand down as 
Sanded down those areas that had blemishes.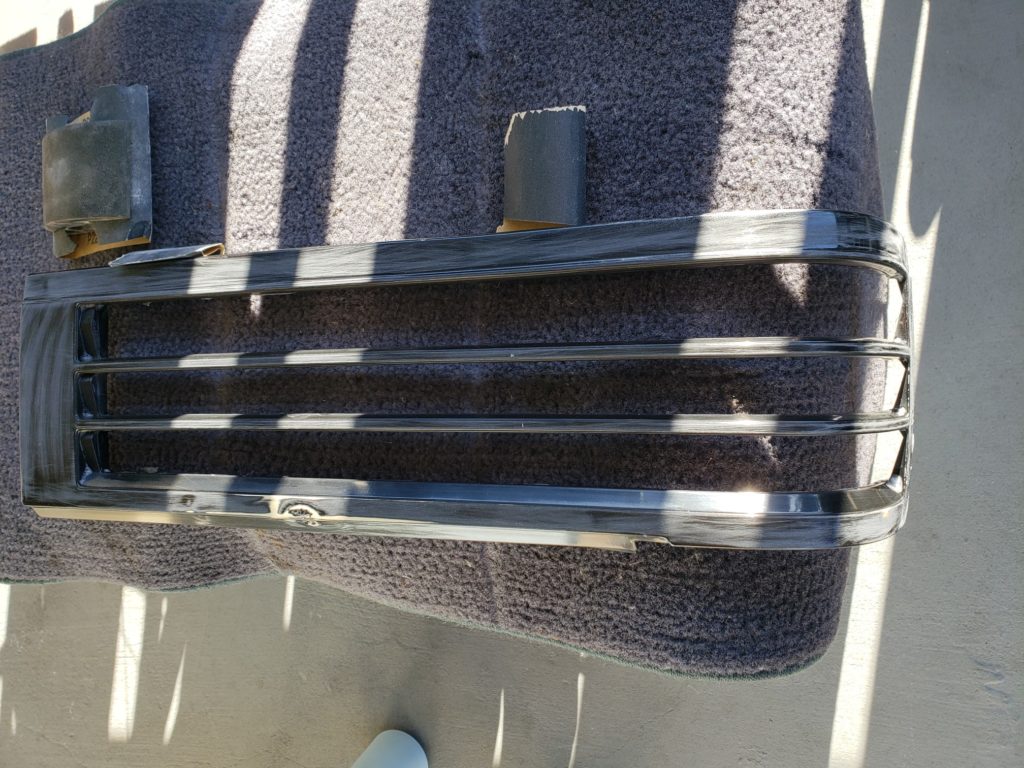 I also had to make reference of where black accents were.
While looking at the bulbs and making a reference picture, I noticed that that one bulb I didn't know was different was the license plate bulb. It is not a 194 at all.
---
I spent a good portion of the evening was dedicated to sanding both frames down and reinforcing where there were weak spots.
It's Saturday as of this posting and I will get some filler in the blemish on the blue frame.
Once that is cured, I'm gonna be prepping for paint.
The license plate of section of my M30 is peeling in paint too. So I'll have to prep that and paint as well.