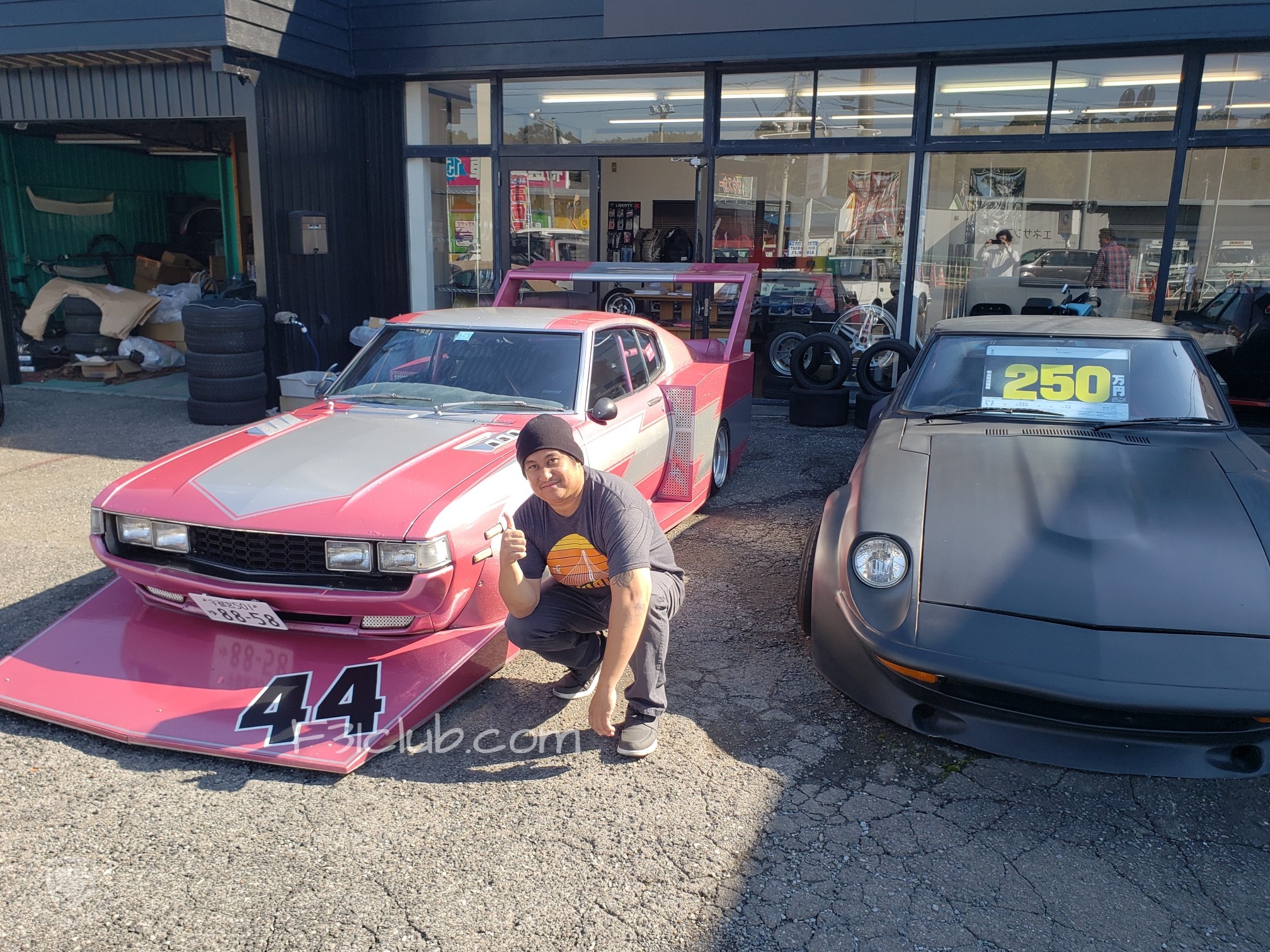 I've been wanting to visit Wing Works for a bit. I've read about Hiro-san a few years back in a magazine.
When I planned it all out, I was suppose to meet Hiro-san and visit Wing Works the prior weekend. I hit a snag because once I got to Tochigi, Itabashi-san and I were trying to figure out shipping all the stuff I had collected and kept at his place. I had my Estima roof rack/wing, my zenki bumper, hood and fenders… That took time and we found out there was a process for the company in Osaka was following.
Anyways, I apologized to Hiro-san and he asked me throughout the week if I was gonna stop by and everything fell on Saturday.
I woke up and jumped on the Shinkansen to Tochigi. Once I got to Oyama station, I took a taxi to Wing Works. As I waited for Hiro-san, I took pictures of the cars he had out front! Super cool!
Hiro-san arrived in his older Toyota Crown and opened his shop. I respect shops and enjoy seeing people's personal items and displays.
It was a good to meet Hiro-san. As I said, I try to go to shops that I have a lot of respect for regardless of Tuning or style.