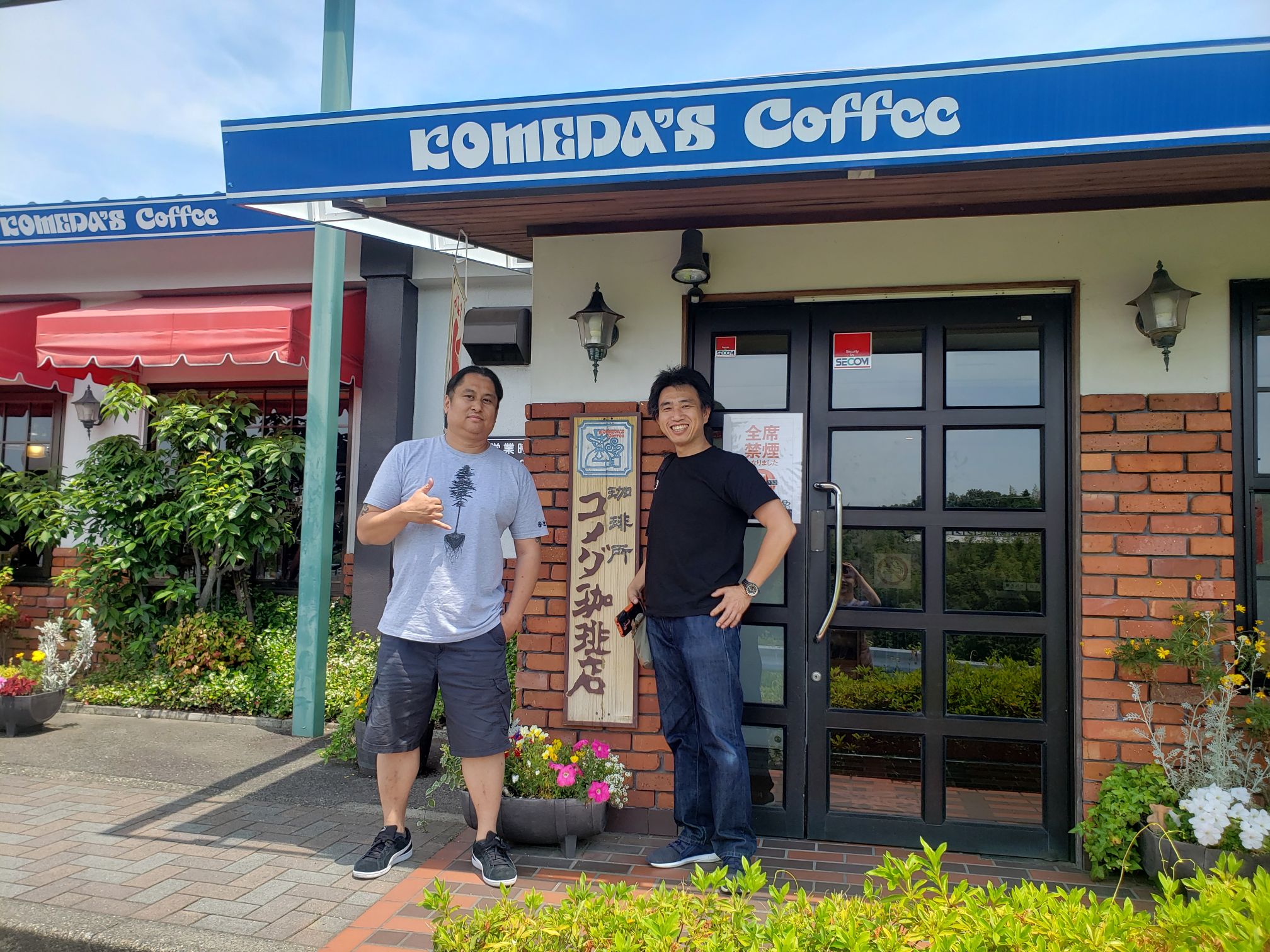 I had brought Sugiyama-san some gifts for this trip. I know he's busy, so I didn't expect to meet him. I expected to give gifts to someone else to give to him.
After meeting with Uchida-san in the evening, Sugiyama-san messaged me. He asked if I was planning to stop by Gifu or Nagoya and I told him I could in the morning before going to Hakone.
So we planned it. I got off at Nagoya station and jumped on the local train to Kozoji-station.
Sugiyama-san picked me up and took me to Komeda's Coffee not to far away.
There we had breakfast and we talked. Just like Uchida-san, usually we talk at events, but in Fujinomiya, Akira and Sugiyama-san and I had conversations.
It was good catching up with my brother. Soon after, I retraced steps back to Nagoya station and headed for Hakone via Odawara station.