Greg (Sakura Garage) and I were talking and he was updating me on the car. He mentioned that rocker panel that was pushed in we noticed back in May.
Hung and I were working on the pinch welds where the bottom of the fender when he noticed it. He mentioned it to Greg and he said he would mess with it.
---
Greg mentioned that it would be better if I could get a piece for him to cut and weld in place.
There is/was an M30 coupe in Oakland PnP, but it is truly been taken apart. Plus when I had this conversation, the car is over 30 days… which is an anomaly as cars usually get crushed before 30 days.
---
I took a chance and went to the Oakland PnP hoping it was still there. It was and I spent time cutting a channel out.
---
I then started to work on the radiator support (I would like to have a straightened one).
But I ran out of time.
---
The rest of the car was blown out. My friend sent me pix of the car 3 weeks ago with the passenger side door and fender missing. At least the parts were used by someone!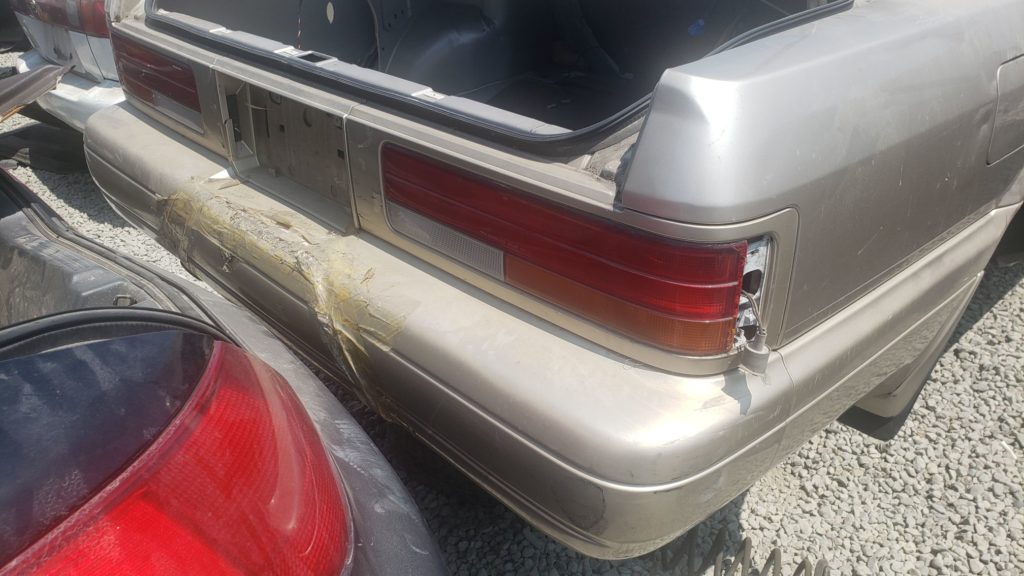 Trunk and front bumper were gone.
Rear bumper was trashed and tail lights were cracked.