I Almost Didn't Make JCCS
JCCS is a goal show for me. I want to bring something different to the show. Project Leopard was suppose my car for JCCS, unfortunately I've had nothing but barriers with that car. Project Leopard has been my focus to the point I have tunnel vision on it.
I was hanging with Stu in May and he said, "hey are you going to JCCS"? I responded. "I don't know when Project Leopard would be done". To which Stu said, "not with that car, with the other M30". I then realized that I have been overlooking my blue M30, but it did have  A LONG WAY to go to be decent.
---
Registering and then backing out – Budget
I was still trying to get Project Leopard going with both the paint situation (half done job) and engine build/drop in (SR20store). Depressed due to excuses, no progress and didn't know when the car would be finished. I decided to take some money out of the Project Leopard budget for my Blue M30.
I registered for JCCS and got a confirmation.
I was promised Project Leopard would be able to get into the SR20store to put in the motor in May.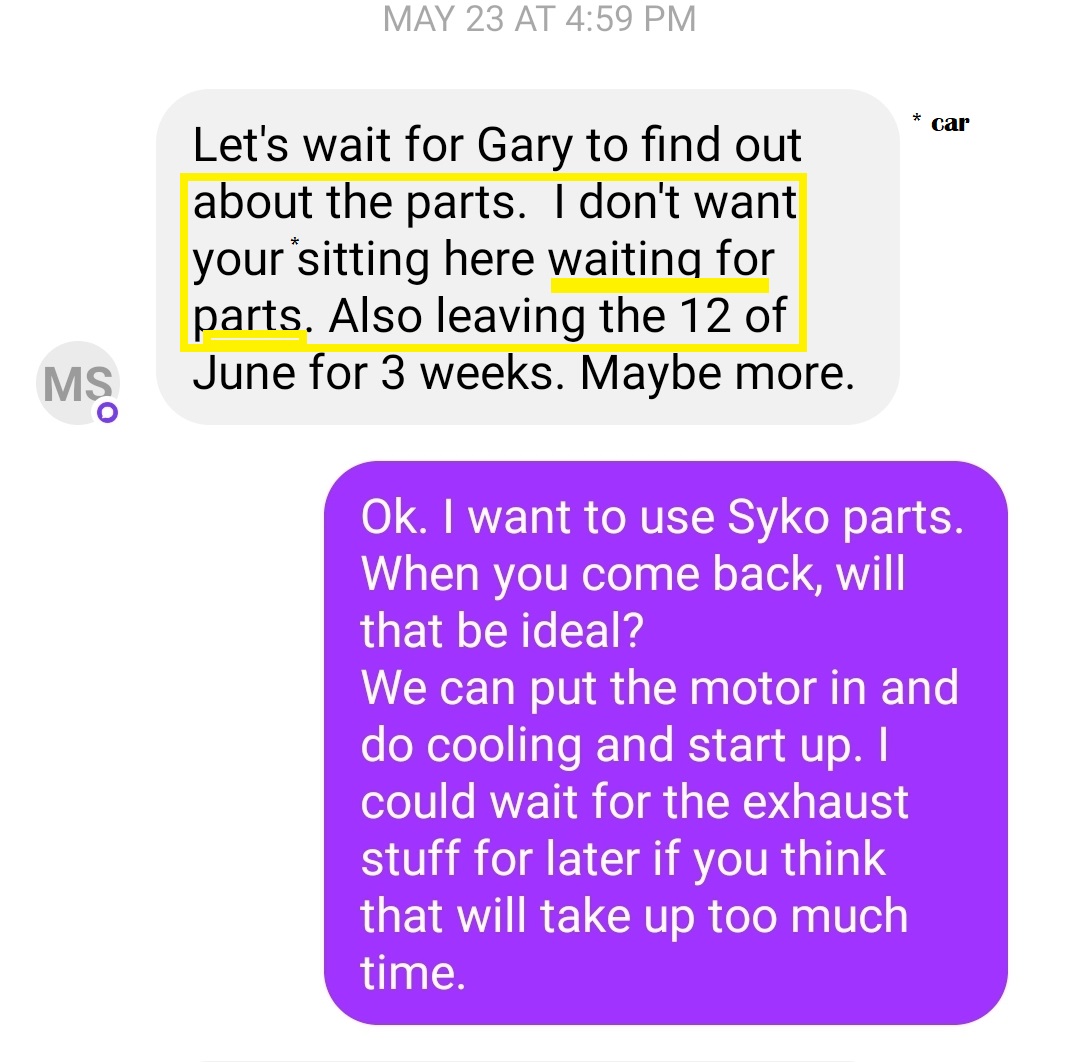 I decided I need to do something to change this process. I've been waiting for 2.5yrs at this point. I said to everyone I was going to come there at the end of July. A week before I was suppose to arrive, I contacted a few people about looking into the motor and Jason from Rival Autoworks said he would check it out.
I asked Marco one last time about taking my car knowing that the big projects he has were gone and he said, "No". At that point I had enough. I showed up that morning and grabbed everything. I took the engine to A'pexi headquarters and then Jason said he can take my engine. Immediately he looked at everything and said he wanted to get a new harness from Wiring Specialties, which was priced at $700. Knowing the ECU is also a good amount of money, $1600.
I DECIDED TO PUT THE MONEY I HAD TOOK FOR THE BLUE M30 AND PUT IT BACK TO ORDER THOSE PARTS.
I notified JCCS I wouldn't be able to make it.
I was okay with this… but it wasn't until I got the official ACCEPTANCE LETTER, I DECIDED I MUST DO IT! THAT IS WANDERING LEOPARD STYLE!!!
---
BARRIERS – PARTS
GKtech Spacers
I ordered GKtech rear spacers with extended wheel studs. I followed their video instructions and installed it on my car. A couple days later, I was driving to work (not on the highway) and I felt my rear end sliding.. I thought it was the 18″ wheels and not being lowered. When I looked in my side mirror, I saw my wheel sticking out!!!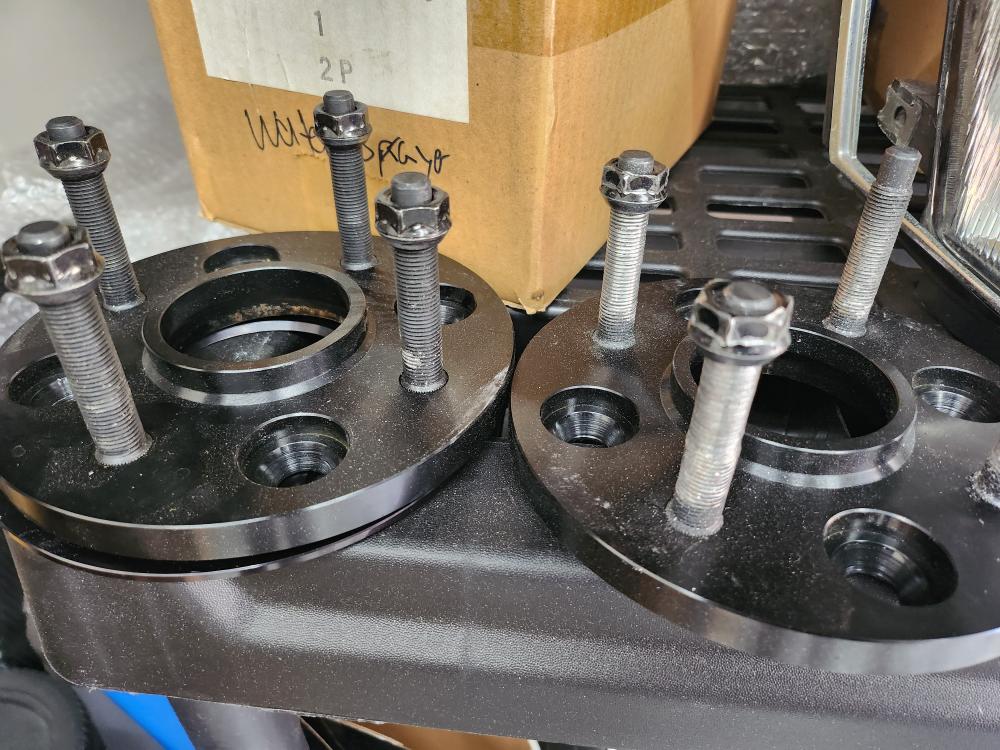 I don't know why, but that side came loose. I made sure I torqued it to spec because I knew I was going drive the car. So that took me out of the rear spacers for now. I tried to see if GKtech would sell me just the wheel studs, but they didn't have any available.
Diana kit Side Skirt
2 weeks before JCCS, I was driving my stock height M30 on the highway. A piece of tire smashed the front of my side skirt and basically ripped it from my car. I pulled over and watched as a car ran it over. Desperate… I decided run into night traffic and grab it.
I was depressed about it (didn't even want to take pictures of it) and spent a couple weeks fiberglassing and bondo repairing it. But it was repaired right before JCCS
M30 steering rack and radiator replacement
2 weeks before JCCS, I asked if Malik's shop could replace my steering rack (leaking) and radiator. They said yes. I dropped it off Sunday August 21th. They said it would take a couple days, so pick up is August 23rd. Well they took an extra week, so I picked it up the 28th. They didn't even change out the steering rack. Only the radiator.
S13 suspension
Coilovers – I kept the BC Racing coilovers and was waiting to rebuild them. Once committed to JCCS, I decided to use these. They were seized and I didn't have the wrenches.. but luckily, after soaking them with PB blaster, they weren't too bad.
S13 Inner tie rods – With Project Leopard, I needed S13 inner tie rods, so I bought 2 sets  of ISR reinforced ones. Unfortunately, I couldn't use them on PL, so I took a set with me for my blue M30. ISR says I need to use S14 outer tie rods.
S13 Knuckles – Edrik had given me S13 knuckles with hubs. I didn't notice until 4 days before JCCS that one of the hubs had cut studs… desperate, I ordered new studs (which obviously didn't arrive on time). So fortunately, a guy on FB marketplace was selling a set for $80. Desperate, I contacted him and drove to South San Francisco to get them. Thanks Colin.
S13 FLCAs – I needed to get lower control arms and my buddy Masai had some at his shop in Watsonville. That is about a 2hr drive from my place. He also had new ball joints, so that was worth it as well. I traded my extended S13 FLCAs + cash for his parts. I don't need those extended ones and they would take up space. Thanks Masai.
S14 Outer tie rods – short on time, I found a guy selling a box of S14 stuff for a good price. I hit him up and met up with him in Antioch. He sold me a bunch of S14 parts in which I needed. – Thanks Reg.
Suspension Install and troubles – few days before JCCS
*temperatures in my area were above 100 degrees.
* I was so busy, I didn't take ANY PICTURES.
Install the S13 rear suspension – While I had everything it seemed, Malik, J (his wife) and I spent one evening (until early morning) putting in the rear. Since it is S13, you have to figure out what how to drill out the rear suspension. This was Monday, Sept 5th (5 days before JCCS). We spent all day and evening putting it in. Trying to figure where to drill the whole took time as the way to mark were to drill was one issue. But the normal drill didn't work. I had used my old black and Decker with adjustable handle and horrible battery life to use and that took time.
Sept 7th. Wednesday Night
We started on the front suspension and and got hung up on when I realized I didn't have the nuts that hold the hub to the knuckle. Late at night, I could only ask if Autozone would have anything similar. I then called Masai and said I might drive to Watsonville if he had spares. 11pm at night, he offered to let me use. Then Mark hit me up and said that Caleb might have it. Desperate, I called Caleb and he said he had it. He took them off his car and I got there about midnight.
ADDITIONALLY – the paint shop that had my body kit didn't paint it until the evening of Wednesday (even though he's been promising me all week to get it done WAY before). The temperature was so hot, that his workers didn't want to do anything. So what started out as a $600, it will be done ahead of time, turned into a $1000, pay in cash at 9:30pm. Clear was so fresh, it was still tacky!!! Not only that, he ran out of clear for my wing.
Sept 8th. Thursday Night to 4am Friday morning
During work, I hit up Caleb and begged him to help me out. I also ask to bring some of the other suspension pieces just incase I didn't have the bolts or nuts. I had to pick up my Uhaul with Auto transport trailer. Caleb stopped by around 7pm and started cranking out the work on the car. Malik and J showed up around 8-9pm and started to help out too. Caleb left around 1am. Once we got the other side done, Malik and J were doing the fine tuning. We then test drove it around the block. We didn't get done until 4am!  I was suppose to leave Thursday night to LA, that way I could fine tune everything in LA… but that didn't happen.
Sept 9th. Load up, drive down to Long Beach, unload and put the car together.
I went to sleep at 4am and woke up about 8am. I slowly started to gather everything I needed and load the truck. Did some last minute touch up on the wing. Finally left for Long Beach at around 2:30pm.
I arrived in Long Beach around 9-10pm. It was raining. I unloaded my car and started to put it together. I was working in the rain. My cousin Sid showed up and and helped me load up a the body kit while I drove it to the hotel.
In the hotel parking garage, Sid applied the stickers and I was finishing up as much as possible. I was so exhausted. 8am Friday morning to 3am Saturday Sept 10th (DAY OF THE SHOW and 6AM ROLL IN), was not stop and I didn't even sleep… just constantly moving.
---
My car wasn't perfect. I couldn't do anything to clear as it was still a bit sticky. I didn't get an alignment. I wanted to clean up the wiring… TONS OF THINGS I could have done..
Even at the show, I was parked under a tree, so I didn't even worry about cleaning it up the way I wanted to.
Truly last minute and barely made it. Tons of money spent…
But I made it to JCCS!!!!
Shout outs to:
Malik, J, Caleb and Sid who seriously were there physically helping me on the car in the early hours!