The Classic VIP Style
My fascination with the classic VIP style was one of my major interests in Japanese automotive tuning (the other being Kaido racers and vanning). When I went to Japan in the early to mid 2000s, I tried to see VIP cars. In 2004, I visited Osaka and went to Dress Up Kings shop (they are long gone now).
In 2006, My friends took me to a parking lot and there were a team of VIP cars. Mitsubishi Diamante, Mazda Sentia, and a Nissan Ced/glo.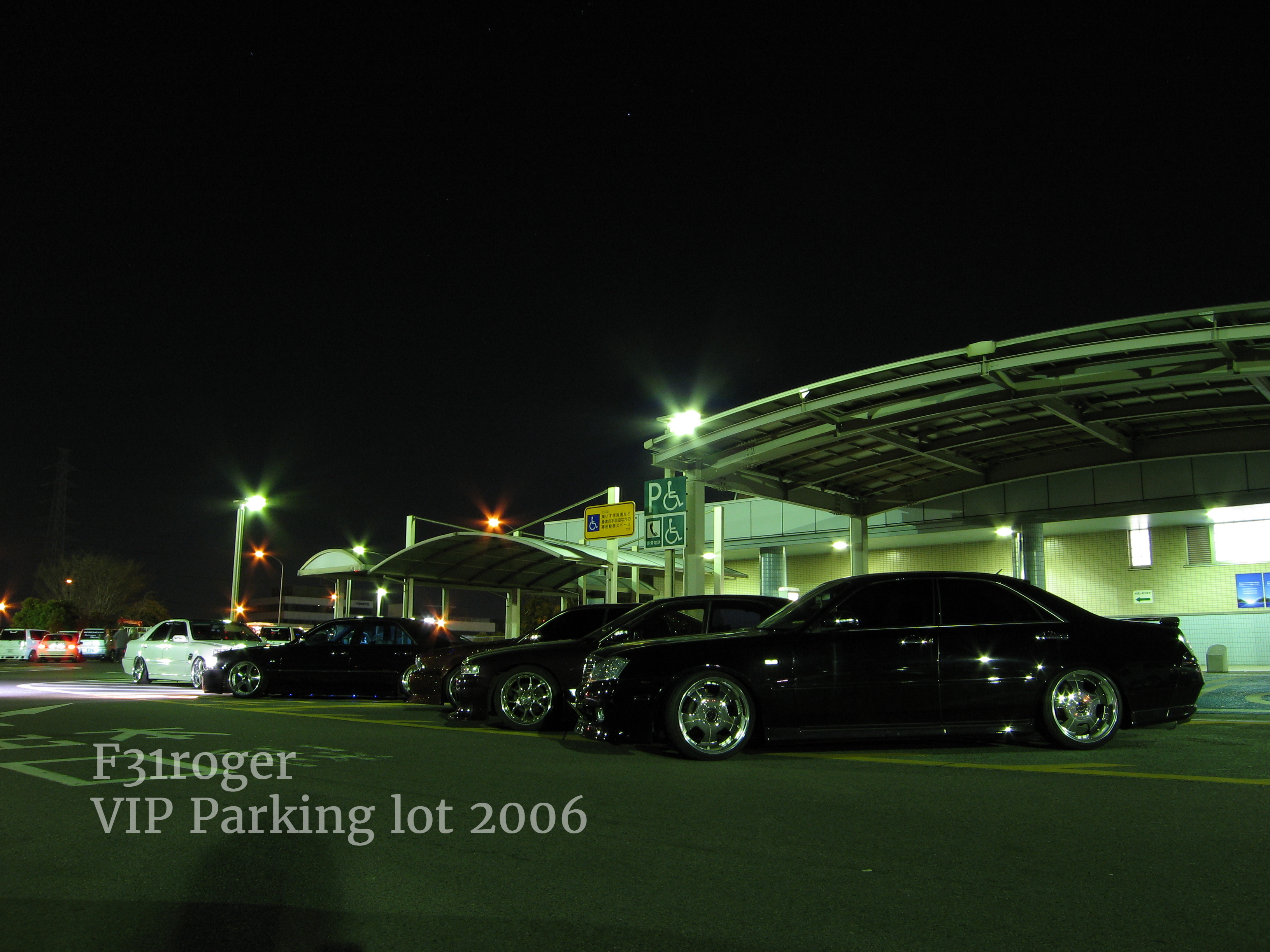 I loved that style and era of VIP cars. Before the crazy camber and custom wild wide body kits and spoilers. I loved that squarish and flush wheel look boxy-ish cars.
---
How the Diana kit changes the F31.
The M30 was never a popular car and for those of us that followed the F31 in the early 2000s, The Diana kit was the pinnacle of body kits for the F31 (there wasn't many body kits). The pictures of the Diana kit was simply amazing to us. Most wanted to make the M30 a drift car, but the Diana kit made it more of a VIP styled car.
There was limited pictures of the Diana kit, but the pictures were on many of the regional Leopard owner's clubs websites (NonSect, Le Ciel Blue, Specialty…etc).
The most famous one we knew, was a Pink Leopard from NonSect.
I would find out years later that this car was built by Daisuke Shoten, a famous Kaido racer builder.
---
The Diana kit was something of an enigma. There wasn't any recent pictures of the body kit on any of the Japanese social media sites. When I went to Japan in 2016 for a Leopard meeting, I was hoping to see a Diana kit, in which I didn't.
Even my subsequent trips to Japan 2017(3 times for 31yrs of F31 celebration), 2018, and 2019… Nothing. Just pieces seen in people's private collection.
Then it happened.. and I didn't expect it!
I wanted to build an M30 to be a CLASSIC VIP styled car and I think the only way to do it would be to have the Diana kit. Not to say that it can't be done custom or otherwise. I just feel to use something that was build for the F31, by a VIP parts company, just makes it more credible (again to clarify, you CAN still build VIP with an M30).
I was obsessed with the Diana kit in the 2000s, but never thought I'd actually own one and even that, a complete set (with bumper lights, 3 piece wing and door panels).
---
Vision
My vision is always pretty much the same. Follow many of the classic builds and try to use Authentic parts. Many of the OG companies are gone, a long with a lot of cool parts from back then, but it's always good to try and aim for those parts IMO.