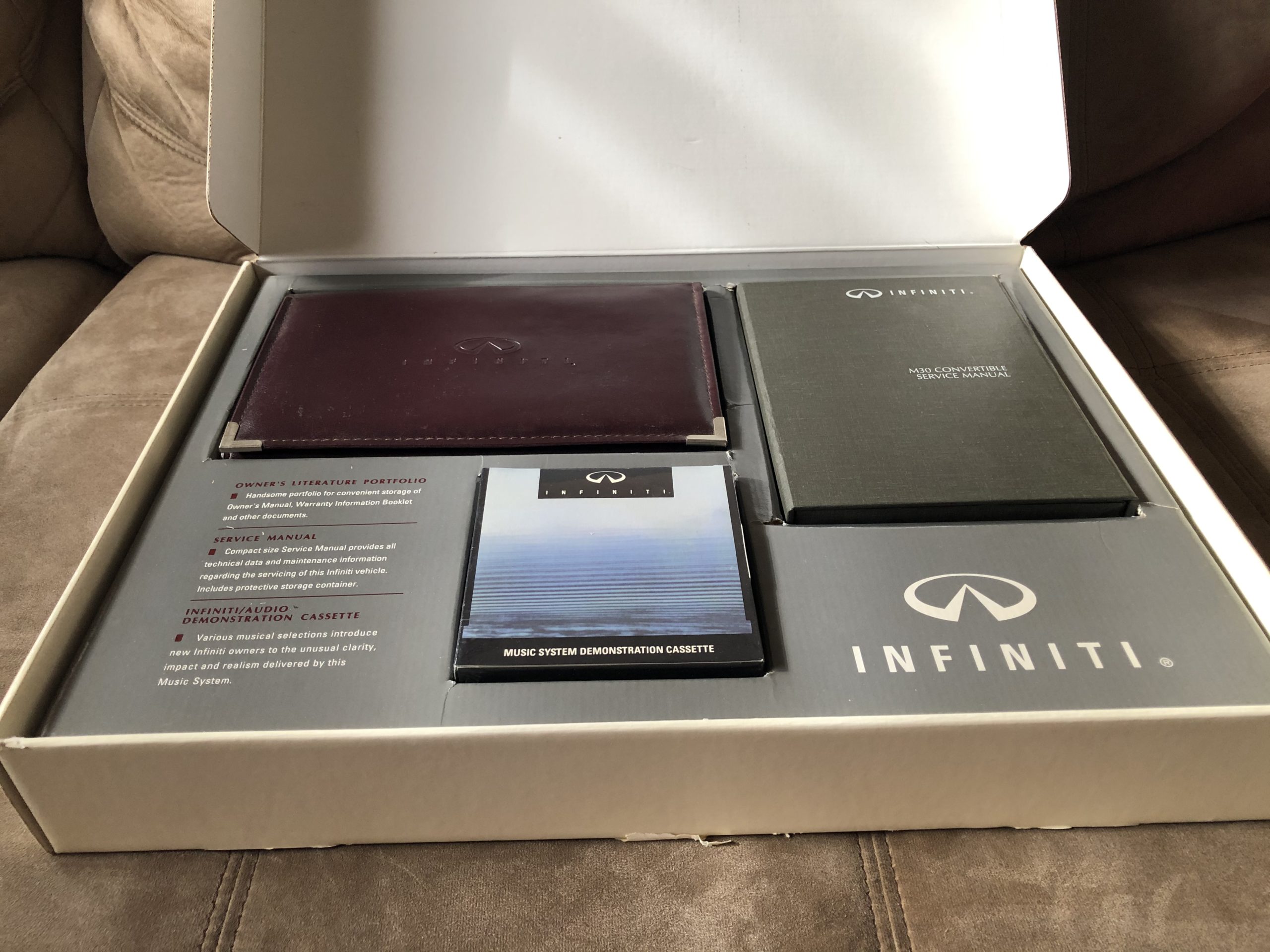 After years of searching and hunting, I have finally acquired this beautiful piece! This is a kit that included the Infiniti owners manual and business card holder, the Infiniti demo cassette tape, and Infiniti M30 Convertible Repair Manual with Convertible supplement Repair manual. They are packed in a gorgeous biodegradable box.
Roger and I have seen a picture on the internet long ago, and wondered if any of these even existed anymore.  We figured it was probably included with the purchase of a new M30 way back then.
This particular unit was saved from date of purchase from an original owner back in 1992!  This was included with the car when he purchased his convertible straight from the dealership.  The cassette tape box isn't even opened, its still in its original plastic. With the purchase, I now have 2 VHS convertible tapes. It wasn't that long ago when Roger and I were wondering if we could even have just 1 in one of our possessions.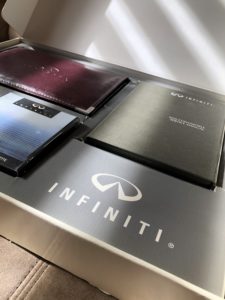 Notice how the Convertible Repair Manual cover is a bit bigger than a normal coupe manual. It is because it holds the Vert supplement inside as well.
M30C, for "convertible"?
-Mark J.