I woke up early and decided to checkout 3 main things today before (and if) I would meet with leopard owners.:
T Selection
T Crimb
DaiKannon Shrine
So I wanted to keep it easy today, things were spread out in different directions. T Selection was the furthest away, so I jumped on the Tohoku line train and headed to Ogawara station.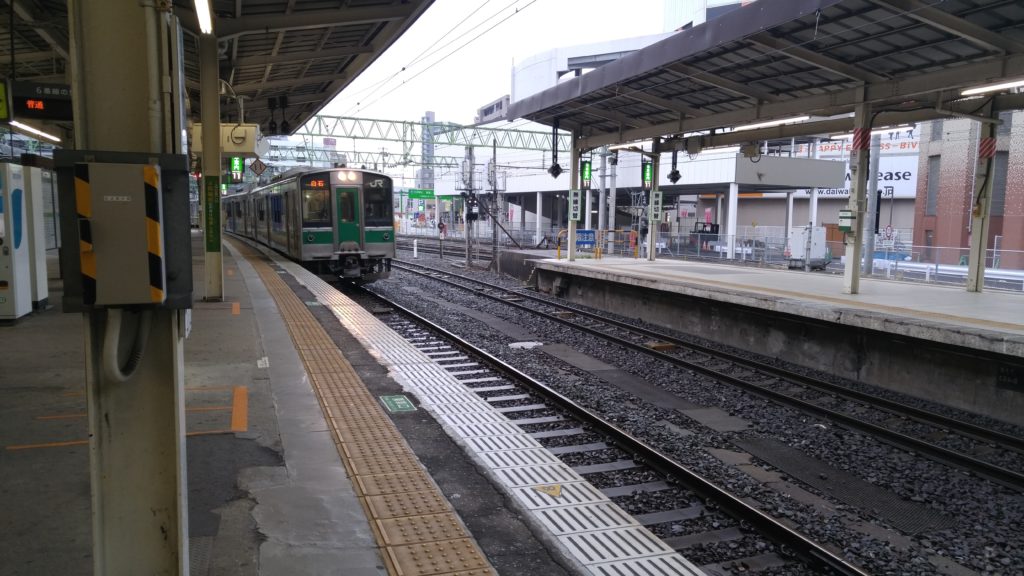 After I got off, I crossed the platform above the station and started to walk up the street.
Once I go to T Selection, I talked to the manager and it was a go to take pictures. He then showed me the Previa (not Estima) with dual sliding doors, dual charged and converted to 5spd!!!
Other rides were there too, and I'll have those up in another post, but I really wanted to see the vans.
After taking tons of pictures and talking for a bit, I headed out.
---
I then got back to Sendai station and jumped on the Senseki line, headed for Tagajo station. I then walked to T Crimb.
Upon arrival, there were 2 people there. I then asked for the manager and I waited for 15 minutes as he was out. Shindo san pulled up with parts for the mechanic and I asked him about taking pictures. He said it was fine and actually pulled out his demo van and turned on the lights and music.
We then went into his office where he showed me some of his Hiace videos. I then asked him about his Skyline and he said uses it for drag racing!
It was a pretty cool shop and I have much admiration for the Toyota Hiace van. Thank you Shindo san.
---
While I could have spent more time going to shops that were further away, I wanted to see Daikannon. It is a huge statue/building. In pictures it doesn't seem huge, but in real life, it is amazing.
I jumped on the trains again and got to Kitayama. While you could take a tour bus there, I didn't see any, so I jumped in a taxi and had them take me there (and eventually back).
Coming up on Daikannon… it is like the Statue of Liberty! It is massive and it was overcast, so clouds were around it.
Once I got there, I got inside and paid 500 yen (I think). You go up 12 floors and go down. There are 108 Buddha descriptions and certain amount on each floor that is set up like a spiral.
---
After I got back to Sendai Station,
I did some shopping. My phone was full of pictures and with no laptop charger, I couldn't use my laptop to unload. So I went to Yodobashi and tried to find one.. No luck. So I bought some toys and stuff for my kids. My wife also wanted some goodies. So I went to the Fujisaki building and in the first floor, you will find tons of gift food options.
---
It was the hope to meet some leopard owners, but I got a text from Kei saying he had to work. I don't hold any hard feelings towards that as many Japanese people are dedicated to work. Again, I referred to Plan B. Which was a success.